Step 1:
Enter your property and age details
Step 2:
Enter your contact details
Award Winning

Equity Release Advice
---
Our partners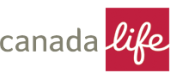 ---
What is Equity Release and How Does it Work?
Equity release is essentially a long-term loan in the form of a mortgage that allows homeowners over 55 to unlock some of the value in their property and release a cash free lump sum or drawdown money as and when required. There is no need to sell or move and you can remain in your home for as long as you want. Unlike most mortgages or loans, some equity release plans require no monthly payments and instead is repaid from the sale of the property once you have passed away or move into long term care.
This is a great option for those who would like some financial freedom in the later years of their life to travel, make some renovations or simply enjoy retirement and equity release can help make that happen. You can find out hoe much you could release using our free equity release calculator above.
Is Equity Release regulated by the Financial Conduct Authority (FCA)?
All equity release plans are regulated by the FCA that are called Lifetime Mortgages or Home Reversion Plans. Bower is also regulated by the FCA to give Equity Release advice as stated on the FCA register under our firm registration number 451607.
Is Equity Release Safe?
However, equity release has safeguards and guarantees in place to help protect those that take out a plan as hundreds of thousands of UK home owners have done for many years.
Bower is also a member of the Equity Release trade body the Equity Release Council.
It is important to understand that entering into a regulated equity release mortgage can reduce the amount of inheritance you leave behind and for some people can affect their eligibility for state welfare and or their tax position.
Some of the guarantees include:
The 'No Negative Equity' Guarantee which ensures that neither the borrowers nor the family will ever owe more than the value of the property.
As long as you follow the terms and conditions of the loan, you will not lose your home and providing it remains your main residence can live there for as long as you wish.
There will be no debt or money owing left for loved ones to pay.
You can move to another suitable property if desired.
Could You Be Eligible For Equity Release?
The amount of equity you are able to release will depend on several factors such as your age, the type of property you own and its value. You can use our free equity release calculator above to get an estimate of how much you could release. In order to be eligible to apply for a lifetime mortgage, you will need to:
Be at least 55 years old or above.
Own a home within the UK – excluding the Isle of Man and the Channel Islands.
The property must be worth £70,000 or more.
You want to borrow at least £15,000.
The property is your main, permanent residence and isn't be unoccupied for more than six months at a time.
Ideally you will be mortgage-free, or only have a relatively small mortgage on y our property. If you have not paid off your mortgage, then any money received will initially be needed to pay off any outstanding mortgage debt with the balance paid to you.
Why Choose Us?
At Bower we are dedicated to providing a reliable, impartial, equity release advice service for our customers. You can feel completely confident and safe in the knowledge that our only priority is giving the right advice for you, even if it is not to take out a plan. We are proud to say that we have received many awards of the past years, voted for by both the public and industry partners. We are authorised and Regulated by the Financial Conduct Authority (FCA) and work closely with the Equity Release Council.
As a member of The Equity Release Council, we recommend the plans that adhere to their code of conduct. In cases where there may be more suitable plans for (whatever reason), we'll discuss this with you so you can make an informed decision.
Want To Know More About Equity Release?
For those who would like an estimate of how much cash they may be able to unlock from their home try our free, easy to use and instant Equity Release calculator above.
Part of our service has always been the offer of home visits for those customers who prefer a face-to-face talk on the comfort of their own home. However, both the restrictions of the pandemic and our commitment to going green has enabled us to adapt and refine our offerings to be able to provide our comprehensive services through the use of video chat, phone advice, emails and zoom calls.
If you are keen to find out more about how equity release works and what might be available to you, then do not hesitate to use our contact page or call us on 0800 411 8668 and one of our knowledgeable, friendly advisors will be happy to help.
We know just how much of a genuine, positive, lasting difference equity release has made to the lives of our customers and thousands of other throughout the UK. Get in touch with Bower today and find out how we can help make a difference to yours.
Bower provides independent, impartial whole of market advice with an award-winning customer service experience. Initial advice is provided at no cost to you and without obligation. Only if you choose to proceed and your plan completes, would a typical advice and administration fee of £1,495 be payable.
To find out more about any of the products and the service we provide, please call us on freephone 0800 411 8668, request a call back, email us, or join our live chat you'll find on our website.
If you are considering equity release, we strongly recommend that you read our 'Advantages and disadvantages of Equity Release' page carefully and talk to one of our specialists before deciding if you wish to proceed.
This is a lifetime mortgage or home reversion plan. To understand the full features and risks, please ask us for a personalised illustration.