Fix your interest rate at record lows.
Bower is a family of equity release specialists who thoroughly understand the mortgage, lifetime mortgage and equity release market, the economy and the latest regulations. Most importantly, we understand how to use this knowledge and expertise to help you.
Simply get in touch with us by phone or email and we'll talk through how we'll work together to get you to where you want to be.
The average equity release rate reached a record low of 3.95% in January 2021, which increased to 4.16% in January 2022. According to the 2022 Equity Release Council Spring Report, the total number of equity release products was 665 in January 2022, from 488 twelve months earlier. Customers have access to more than double the number of product options than two years ago.
Services at Bower
As independent "whole of market" financial advisers, Bower will compare the entire market to access the lowest rates and most flexible/suitable product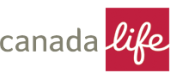 ---
Award winning service with Bower
The team at Bower are overwhelmed to have won the award for Best Equity Release Adviser Customer Service for the 8th year running at the What Mortgages Awards 2020.
Delighting customers with a great customer experience is at the heart of everything that we do. To win this award is a testament to the importance Bower places on high standards of advice and service that we have been able to provide, even in these challenging times. Read more about our award winning service here.
Award winning service with Bower
---
We work together, we support each other. And this drive shows in everything we do for our customers

Geoff Charles, CEO
Bower provides independent, impartial whole of market advice with an award-winning customer service experience. Initial advice is provided at no cost to you and without obligation. Only if you choose to proceed and your plan completes, would a typical advice and administration fee of £1,495 be payable.
To find out more about any of the products and the service we provide, please call us on freephone 0800 411 8668, request a call back, email us, or join our live chat you'll find on our website.
If you are considering equity release, we strongly recommend that you read our 'Advantages and disadvantages of Equity Release' page carefully and talk to one of our specialists before deciding if you wish to proceed.
This is a lifetime mortgage or home reversion plan. To understand the full features and risks, please ask us for a personalised illustration.