Rate*
Between 2.57% and 3.72% AER typical
Free Valuation
Cash Back

Rate*
Between 2.56% and 5.14% AER typical
Free Valuation
Cash Back
Rate*
Between 2.56% and 5.14% AER typical
Free Valuation
Cash Back
Rate*
Between 2.43% and 4.47% AER typical
Free Valuation
Cash Back
Rate*
Between 2.84% and 6.47% AER typical
Free Valuation
Cash Back
Rate*
Between 3.9% and 4.3% AER typical
Free Valuation
Cash Back
Rate*
Between 3.04% and 6.38% AER typical
Free Valuation
Cash Back
Rate*
Between 2.41% and 6.03% AER typical
Free Valuation
Cash Back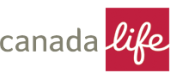 Rate*
Between 2.62% and 6.31% AER typical
Free Valuation
Cash Back
Rate*
Between 2.6% and 3.39% AER typical
Free Valuation
Cash Back
Impartial Equity Release Advice
As an independent Broker, Bower provide impartial, whole of market advice you can trust. Our professional team are dedicated to delivering open, honest, clear, objective and unbiased advice in order to help clients make smart, informed decisions that are best for their individual circumstances.
We know that our equity release services are only as good as the deals we offer which is why we work so hard with all our mortgage lender partners to ensure that our clients' needs are met.
Equity Release Mortgage Comparison
If you would like to take a look at just a few examples of the current plans available from some of the top lenders, then take a look at the table below. The Lifetime Mortgages shown here are just a small selection of plans from the whole of the market as there are simply too many to list here. Advice and support from knowledgeable experts and the proper research will help to guide you through the process and lead to the right plan to best suit your needs.
Please note these interest rates are just a guide and the actual interest rates available to you will depend on your personal circumstances.
*Please note that the exact amount, availability and the features detailed on the plans above, are subject to the lenders criteria and terms and conditions. Lenders take into account your age, health and certain lifestyle factors of which helps us to provide you with tailored advice and a plan recommendation. This detail can enable us to provide enhanced amounts and/or lower interest rates and flexibility required with any plan.
It is important that you receive specialist advice so that we are able to compare the different lenders and plans available. Bower's experienced and highly qualified advisers work for you so that you have the best plan on the market that suits your particular requirements. All Lifetime mortgages and equity release plans require a qualified and authorised person to give advice before a plan can be taken out. Please contact us for more information and award winning independent advice. For your free informal discussion or a no-obligation quotation, call Freephone 0800 411 8668 or email us at [email protected]